The Rhythm of the Brushes : Chagall

This show for young public
How did a little boy who started life in a modest Russian village ended up painting the Eiffel Tower in his adopted country: France? 
What are these giant green goats, "cello men", and this city floating upside down in the sky? Welcome to the magical and poetic world of Chagall!
During this interactive play, children are not just spectators. Thanks to musical, rhythmic and physical games or body expression, they actively discover the amazing life of this painter who went through a century of history and travelled across several continents.
Then, the spectators will take up their brushes ! It's show-time for the Studio Chagall! As our painter did, the children paint the world as they perceive it, but especially as they dream of it.
This workshop has been designed to respect all the safety rules in place during this sanitary crisis.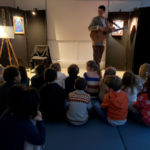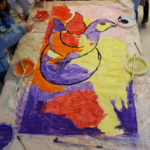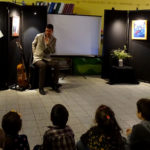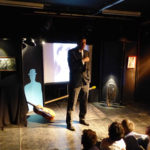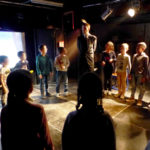 This activity is adapted for very young kids from 4 years to 12 years old ( the activity is adapted to the age of the audience).
Host: Olivier Crespel
Art historian, professional musician and actor, Oliver Crespel has a pedagogical background which was developed through 13 years of experience as an animator, pedagogical collaborator and animation developer (Africa Museum, Museum of Musical Instruments) as well as 4 years in the school field as a teacher of music studies).
For five years now, Belgian schools have been attracted by the originality of the project. Schools such as the European Schools-Woluwe, Ixelles,Laeken,Ecole des Pagodes at Laeken, Agnes School located at Etterbeek, and St John's International School situated at Waterloo have been asking to work with him.
Contact : 
Phone: 0473 69 25 27
E-mail : pacodecrespo@hotmail.com